Once you have successfully connected your QuickBooks Online account to Brink's Business Expense all transactions will be mapped over to QuickBooks under the "Brink's Business Expense Uncategorized Expense" mapping.
However, if you have different accounts your already set up in your QuickBooks Online account that you would like to map specific type of merchant transactions to, you can do this as well.
To set Custom Mappings, you will first want to click the green "Settings" button on the right-hand side of the "Transactions" page of your Brink's Business Expense account.
For example, if you wanted to map all gas station transactions for your Brink's Business Expense account to automatically map to a "Travel" account you already have setup in your chart of accounts in QuickBooks Online-- you could take the steps below: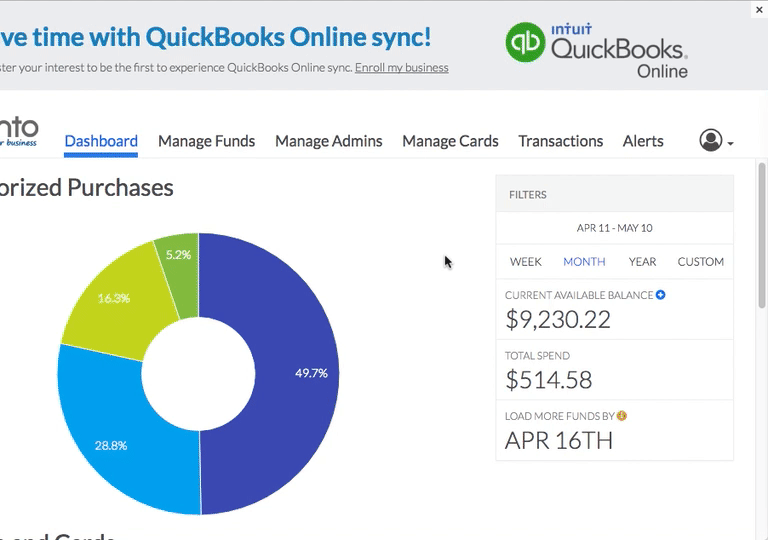 Click "+Add custom mapping" > On the left, select the merchant type you want to have custom mapping > On the right, select the account synced over from your QuickBooks Online account you want the transactions mapped to > Save
Please note: available accounts are based upon the currents accounts set up in your QuickBooks Online account
After doing this, all future transactions will automatically be mapped to your Chart of Accounts with the account you have selected.